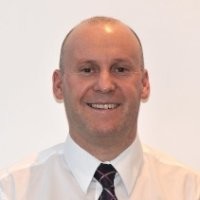 Interview
David Wright Senior Director Optimization Solutions EMEA FICO
What is Retail Optimisation?
Retail Optimisation for faster and more agile decision-making in the value chain
Retail Optimization is not just another term pulled out of the marketing hat. It is a rigorous mathematical system that applies certain algorithms to the analysis of data, making it possible to enrich and accelerate any decision-making process in retail. Inefficiencies, bottlenecks and risk margins are eliminated, costs are reduced, and results are maximised.
Retail Optimisation means applying particular interpretative mathematical models using a solution engine to support all planning and development activities. The Optimization Solve Engines are able to manage change, progressively processing all the new business objectives, new variables and new constraints that typically characterise production and distribution environments to enable a planning and forecasting capacity that speeds up the decision-making process, enhancing the competitiveness of the organisation.
Retail optimisation and end-to-end supply chain management
The omnichannel evolution of consumers and the digital transformation of supply chains has made retailers realise how strategic and important it is to re-engineer processes to adopt more integrated, convergent, synchronised and collaborative approaches. Dealing with organisational models that are so distributed and complex that they require the support of technology to meet the myriad challenges and seize the new opportunities, it is clearly the larger retailers, such as the US e-commerce or pharmaceutical giants, that are most receptive, proactive and prepared.
In retail many companies are are still working with package-based solutions, in-house applications, or spreadsheet-based solutions, using some data but not really unleashing the power of optimization." says Wright. The problem is that these tools and systems in retail have not been introduced in an organic way, which prevents a centralised and coherent management of all information flows, often in charge of different lines of business that work in a compartmentalised manner. Another major limitation of supply chain operators is that they work in a highly focused way, squeezed by timelines and margins.  Often there is not the time to stop and understand the benefits of end-to-end retail optimisation, taking a more scientific and analytical approach to problems to make sure things can be improved from day one.
Retail optimisation: to each his own
Applying retail optimisation processes makes it possible to make the data supporting all decision-making processes actionable in near real time. The results reach the right people at the right time who can make optimal decisions, repeating the optimisation process as often as the conditions change. The algorithms associated with optimisation are extremely versatile and multifunctional, but each distribution reality has its own specificities and approaches. Whether at the back end, optimising inventories, deliveries, supply dynamics or, at the front end, improving front end services relating to display methods, promotional campaigns and loyalty programmes, solver engines quickly uncover and help resolve bottlenecks, inefficiencies and any other dysfunctional activity.
"The pandemic has brought to light all the operational and logistical problems inherent in supply chains associated with organisational models overburdened by unplanned costs," adds David Wright, Senior Director, Optimization Solutions EMEA at FICO. The examples are endless. "Typical examples – unfulfilled product demand including misplaced or misdelivered products, distortions in transport planning and supply chains disrupted by global sourcing models and lean techniques that do not take risk management into account. The intensive use of optimisation technology solves a wide variety of application cases: sizing the network to meet customer demand, inventory correctly positioned to meet demand rather than incurring extra transportation costs to reposition or deliver, or an e-commerce warehouse that reduces the delivery time window due to more efficient order management. At a higher level, optimisation enhances the operations associated with digital twins who, through simulation and scenario comparison, help manufacturing and distribution to prototype decision processes, experimenting in the ether instead of the physical world to reduce development costs and release solutions with greater confidence in achieving successful outcomes".